I came across this interesting article about one of our former Mayors recently

WHILE strolling through the Aldergate 'Garden of Rest' in Tamworth town centre a couple of weeks ago, I chanced to spot the broken remains of a grave marker bearing a name I'd come across during research for a recent Herald 'look back' column.
Situated close to a perimeter wall and flanked by grave markers in equally depressing states of repair, the grey, rectangular slab is all that remains of what must once have been an imposing stone monument.
But although quite faded, the inscription, 'William Tempest who entered into rest August 8, 1911, aged 81 years', leapt out at me.
Was this the same William Tempest whose remarkable obituary I'd come across only a couple of days previously as I looked through a 100 year old copy of the Herald?
It clearly was.
But who was William Tempest? And what does this smashed remnant, carelessly dumped in a corner of the old burial ground, say about us?
Upon re-reading the Herald of August 12, 1911, one thing was for sure. When William Tempest died... everybody in Tamworth knew who he was.
Three times Mayor of Tamworth, his obituary is the story of a seemingly indefatigable man who devoted most of his adult life to the wellbeing of the people of this town.
"We deeply regret to have to record the death on Tuesday of Alderman William Tempest, at his residence, Mayfield, Tamworth", began a black framed funereal tribute in the Herald of August 12, 1911.
"During the last few years he had on two or three occasions suffered from illness, but his recovery was fairly rapid, and when just over three weeks ago he again became ill there were hopes that once more he would be restored to health.
"On this occasion, however, his illness was primarily due to enteric fever, to the effects of which his strength was unequal, and he passed peacefully away at a quarter to one o'clock on Tuesday."
After noting the events of his passing, the mood of the piece becomes lighter as the Herald records with pride and enormous admiration the life of Alderman Tempest who, it said, 'had been actively associated with all local movements for upwards of 40 years'.
"He never grudged the time he gave to public work, he never shirked a responsibility when he was fully convinced that it was his to undertake, and he never feared any criticism that any action of his might provoke", stated the obituary.
The piece goes on to say that it was these attributes of his character that early gained him 'the affection, the esteem and the respect of his colleagues on pubic bodes and of the burgesses at large'.
A native of Burley, near Duffield, Derbyshire, where he was born on March 13, 1830, William Tempest was already a wealthy businessman when, in 1858, he arrived at the Lodge Farm at Drayton.
Some years later he came to live in Tamworth, and in 1870 he was first elected a town councillor.
In November 1874 he was elected an Alderman, and a few years later, on November 9, 1878, Alderman Tempest was elected Mayor and Chief Magistrate of the Borough.
The Mayoral honour was renewed to him in 1880 and again for the third time in 1900.
In the course of his long municipal career he saw the borough boundaries enlarged, the waterworks established, the Burial Board formed, Tamworth Castle became the property of the town, and the long talked of public sewerage system brought into operation
In other spheres of public work he was a co-opted Governor of the Grammar School, a trustee of the Municipal Charities, a trustee of the Rawlett's Charity, a trustee of the Tamworth Permanent Benefit Building Society, a trustee of the Tamworth Friendly Institution, a director of the Tamworth Savings Bank, a director of the Tamworth Public Cattle Sales Co., Ltd., and a director of the Tamworth Herald.
For many years he was vice-chairman and a director of the Tamworth Gas Company.
These represented the principal of Alderman Tempest's many public activities, but it was said that he was also always ready to take his share in social and philanthropic movements.
In politics he was strong supporter of the Unionist party and was also for many years a prominent member of the Marmion Lodge of Freemasons.
Despite the great call upon his time and energies in municipal work, he also took a keen interest in agriculture, and for many years he occupied the Perrycrofts Farm 'as a hobby'.
He only retired from it when advancing years left him no time to supervise its working!
In his personal life Mr Tempest was twice married – in 1851 to Miss Ann Gallimore of Kedleton, Derby, who died in 1888, and in 1892 to Miss Brown, of Tamworth, who survived him.
He had two daughters.
In a leader article published the week of his death, Herald editor William Morton wrote: "Tamworth is the poorer today by the death of Alderman Tempest. For over 40 years his has been a familiar figure among us.
"In almost every branch of our public life he was a participant – energetic, conscientious, courteous, painstaking, and ever keenly alert to the progress of the borough and the well-being of its inhabitants.
"He never attempted to shine over his colleagues; he was content to share quietly in the success that attended any common effort for the public weal; and he never unduly paraded a success before those who for the time being had been opponents.
"He was, in fact, one of the old school of public men in Tamworth who knew the power they possessed and wielded it unostentatiously but firmly once they were convinced of the justice of their case. Alderman Tempest's dignified personality was indeed wrapped up in the public life of the borough."
Mr Moreton added: "None was more prominently in the public eye than he, and none was more successful in maintaining the dignity and carrying on the traditions of the offices he held.
"To those who came frequently into personal contact with him in public work, he was ever a kindly, considerate and genial friend, and by the inhabitants generally he was regarded with great respect and esteem in the true and not the hackneyed sense of these words."
Mr Moreton concluded his piece by saying that Mr Tempest had been a director of the Herald company since its formation in 1877, and the mere mention of that fact is 'a testimony to his unwearying interest in the paper and his efforts to make it a journal worthy of the locality'.
Following a packed funeral service at Tamworth Parish Church, where he had been a regular worshipper, Alderman Tempest's coffin was interred in a brick grave at the Aldergate Cemetery.
A stone monument marked his last resting place.
All remained relatively unchanged until 1952, when the old graveyard was attacked by the 'clean-up brigade who saw nothing wrong with uprooting gravestones and propping them precariously against perimeter walls. It would allow the lawnmowers easier access to the grounds.
Many markers – lots made by local monumental masons Mitchells – were broken in the process.
Those that couldn't be leant against walls were used as paving slabs!
Now often overgrown with ivy, the awful state of the memorials in the Aldergate Garden of Rest is a disgrace to Tamworth.
For behind each memorial, whether the name be noteworthy or not, is the story of Tamworth.
Such was the esteem in which William Tempest was once held in the town, that a road on the Leys housing estate was named in his honour.
Today, hardly anyone has ever heard of him.
And although his bones rest silently in what is now an unmarked grave, William Tempest's smashed gravestone, along with so many others, speaks volumes about those whose lack of respect for our history, and disgraceful disrespect for our dead, heaps shame on this old town of ours.
Read more: http://www.tamworthherald.co.uk/shabby-way-treat-Mr-Tempest/story-13327602-detail/story.html#ixzz3Nm031oGe
Follow us: @tamworthherald on Twitter | tamworth.herald on Facebook
Last night Tuesday 16 December at around 6.15pm I presented a petition to Tamworth Borough Council which had been signed by around 1,400 people, over a 1,000 of which come from the Tamworth borough. The speech I made on your behalf is below.
A big thank you to everyone who took the time to visit our street stall and sign the petition over the last several weeks. The Tory controlled Tamworth Borough Council's decision to completely close the Aldergate loos and severely reduce the opening times to the loos in the Castle Grounds is quite ridiculous and sends out a terrible message to visitors to our town.
How can this council possibly say they are serious about regenerating out town when they are making decisions like this.
Thanks to us getting over the 1,000 signature's from Tamworth residents this decision will now be debated at the next full meeting of Tamworth Borough Council in January.
Petition speech
Thank you Mr Mayor for allowing me to present this petition to the council.
Several weeks ago our group were approached by local residents and also local traders advising us of the Council's plans to close some of the public toilet facilities within the town.
My colleagues and I discussed this proposal and decided that we wholeheartedly opposed any plans to reduce the town's facilities.
We feel this is a retrograde decision by a council that says it wants to see regeneration within the town and welcome more visitors.
Interestingly when we started our petition in September and sent a release through to the Tamworth Herald the council replied saying that our petition was un-necessary and I quote 'Tamworth Council bosses have denied the town is set to lose its public toilets facilities'
The closed signs on the Aldergate toilets would say that that statement may not have been quite truthful!!
And I know the answer from the Tory group will be that toilets within the Philip Dix centre will be made available but this is not the same as a proper public facility.
We were told by many people who queued to sign our petition that they come into Tamworth on the bus and their first stop is the loos in Aldergate.
With regards to the reducing of opening times to the facilities in the Castle Grounds, what a terrible message this sends out to visitors to our town.
Why does anyone think that we don't need the loos throughout the winter months and also that these facilities do not need proper staffing.
The Castle Grounds toilets are as we all know are next to the children's playing area. This is used throughout the year and is a lifeline to many who can't afford to take their children to places like the cinema or bowling. We need this area to be welcoming to its visitors young and old, and having a closed sign up on the public loo, doesn't exactly say welcome to Tamworth does it.
Once again Tamworth is losing another facility due to a cost saving exercise.
Once again profits are being put before people.
In this case peoples basic need to have a properly maintained public toilet, open at times that people need and properly staffed to ensure the area remains a place of safety.
I understand that times are hard and difficult decisions are being made by councils up and down the country due to cuts from Central Government but it's about what are the priorities for our residents.
But having properly accessible public loos available when people need them can be the difference between someone coming out into the community and being able to access the town or them having to stay at home. It's about our resident's quality of life.
Over 1000 Tamworth residents and several hundred from outside the borough have signed this petition and we are asking the council to review their decision.
We are asking that people's needs get put before profits.
With February Half Term almost upon us and the usual challenge from the weather Tamworth Castle have the perfect solution for a great day out that begins with their Creative & Art Workshops.
These are hands-on activities for children where they can get to see and hear about Tamworth's amazing history and get really involved in designing and decorating items – good fun and nice & messy!
Explore Tamworth Castle then enjoy refreshments in the café and a stroll in the castle grounds. Let the kids burn off more energy in the play area or on the hire bikes and the day really starts to fill up nicely.
The Castle has events and activities all year round for all age groups and is a major attraction for visitors from around the Town and much further afield with its unique history that charts its past from Saxon times to recent history in rooms and chambers that are still intact.
Louise Troman, Heritage & Visitor Service Manager commented "We are delighted to be able to run the workshops again as they have proved to be hugely popular for our family visitors"
ENDS
Notes to Editors:
School Half-Term
Creative & Art Workshops
Monday 13th, Wednesday 15th and Friday 17th February11.30am – 4.00pm
Further information, please call Tamworth Castle 01827 709 626
Everyone has heard of Twycross Zoo but how many people know that the zoo actually started at Hints just up the A5 from Mile Oak.
I came across a number of postcards the other day  from the zoo in the days when it was at Hints and the Chimps starred in the Brook Bond Tea adverts. The photographs are shown below allong with the following passage from the "Hints History" website. http://www.hints-village.com/history.html
                                                Hints Zoological Society
Molly Badham and Nathalie Evans had been rival pet shop owners in Sutton Coldfield, but they joined forces to buy a 3/4 acre plot in Hints Lane and build a bungalow to house both themselves and their menagerie of animals. Members of the public took great interest in the animals and Hints Zoological Society opened its doors in 1954, becoming a popular tourist attraction. Villagers who still live in Hints fondly remember the chimps who went on to become famous for their TV advertising.
The collection of animals and the number of visitors grew to the point where a larger site was necessary, and in the summer of 1962 the Society moved to the Twycross site where it remains to today. In 2003 Molly received an MBE for her contribution to the conservation of endangered species. She sadly passed away in 2007.
The gardens to the bungalow have been opened to the public during the annual Open Gardens and Flower Festival. For more information about Twycross today visit the Twycross web site.
Its a shame the quality isnt to good with some of these photographs.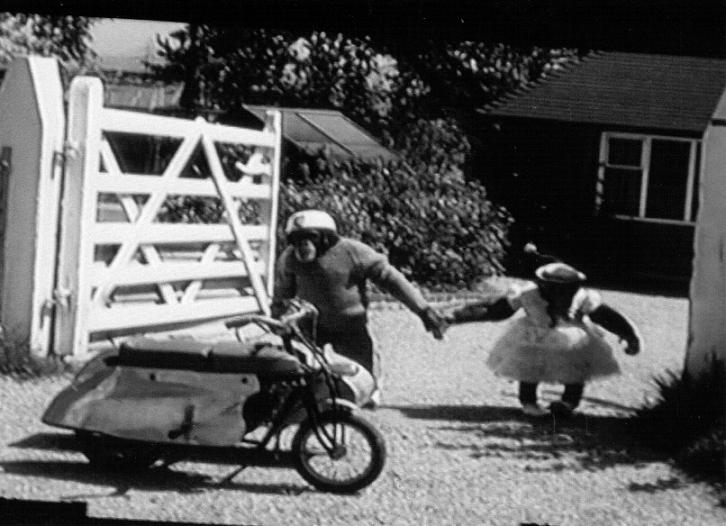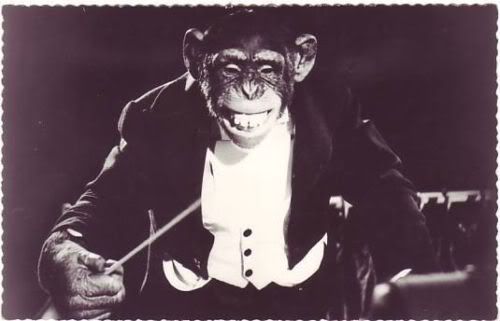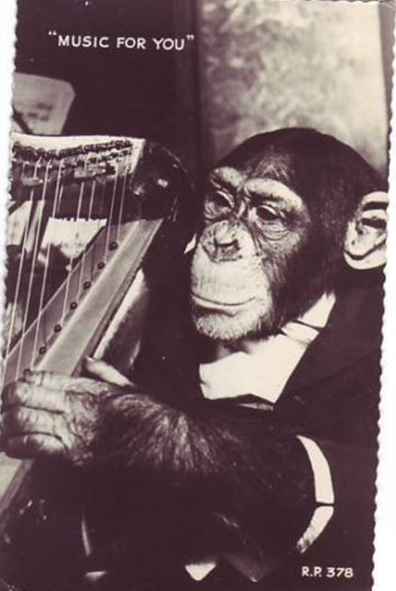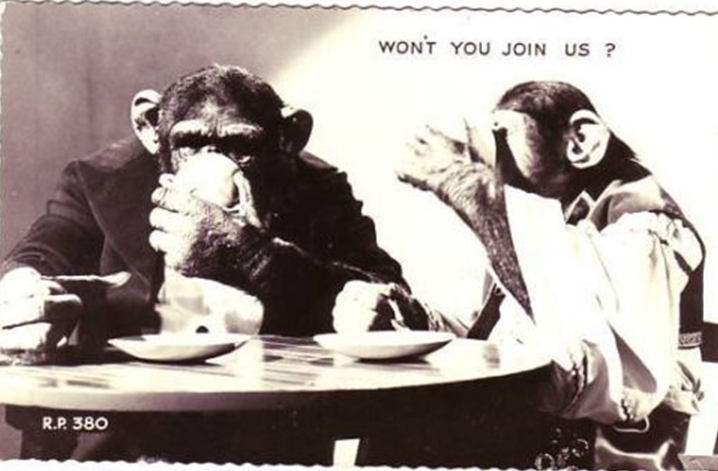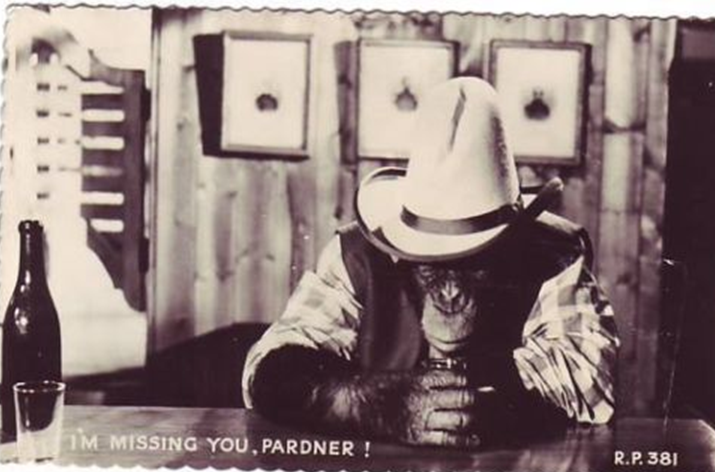 This is great artical from Brownhills Bob to publicise this vital service for sufferers of mental health problems and Im sure he wont mind me sharing it with You.
NEW LICHFIELD AND BURNTWOOD SERVICE SEEING BENEFICIAL CHANGES FOR THOSE IN MENTAL DISTRESS
People seeking mental health, depression, anxiety and improving their wellbeing support in Lichfield and Burntwood are able to access for free and without GP referral new services
Changes, a mental health organisation operating from Uttoxeter and Burton since April this year won their recent award for Lichfield, Tamworth, and Burntwood, offer a comprehensive range of services.
These include friendly mutual support groups, social activities, wellness workshops where users improve their 'mental fitness,' and offer opportunities for accredited training.
Changes are an organisation that was formed by people who have experience of using mental health services, and they will give local people opportunities via their accredited National Open College Network course to be involved in how their service is run.
Personalised support and services, greater independence and better opportunities are their priorities for Staffordshire people.
Changes have recently recruited volunteers from the communities of Lichfield and Burntwood to help people to access mainstream services. A series of social events will support users to practice their social skills, regain confidence, and ease themselves back into their local community.
Changes received the following testimony from one of their new service users:
'My Auntie encouraged me to go to Changes in Tamworth, I was not intending to when the other day service shut down. I was very scared as I am a very nervous person and I have only just learnt to talk again at college as I have been mute for many years so meeting new people is very difficult for me as I will not talk to new faces.'
'After only a week I had started to talk to others there as they are very warm and friendly people and as time has gone on I have managed to discuss my past and present problems. I have been attending the mutual support groups and have recently managed to speak a few words in front of a group that is a massive achievement for me. I have made friends inside and outside Changes; I have made a social life for myself, and have now enough confidence to go back to college.'
'I have found confidence to talk to people at college and I am so much happier in my self my whole life has changed.'
A new Wellness course starts this Monday at the Pavilion in Beacon Park, Lichfield. It's not only free, but public transport costs will be met. Come along and start benefiting straight away, in a safe, comfortable, and discreet session. Starts 10.30am and runs till 12.00pm.
Want to know more about Changes multi award winning work? Visit their web site: http://www.changes.org.uk/ for details of their open access South East Staffordshire meetings, no referral required. You can telephone Michelle at Tamworth Wellbeing Centre on 01827 311006, or Ann from Lichfield Wellbeing Centre on 01543 309770 and Samantha, Burntwood Wellbeing Centre on 01543 679000 who will be pleased to answer any questions you may have.
Please visit Bobs Blog at  http://wp.me/pvAxA-21Y
The county council's Highways Team is starting works to upgrade the existing signalised junction at Riverdrive and Fazeley Road in Tamworth.
The works are due to commence on Monday 17 October for a period of four weeks. The upgrade follows on from a major redevelopment of the road network at the Ventura Park retail site, which the county council also carried out and which included the installation of new traffic signals, road markings and improved pedestrian access.
The Ventura Park redevelopment work was carefully coordinated with the help of Tamworth Borough Council with the intention of relieving one of Tamworth's busiest road networks in order to maximise benefits for shoppers, businesses and motorists.
These works will include an upgrade to the existing traffic signalised junction and installation of pedestrian facilities, including footway improvements along Fazeley Road leading towards Ladybridge.
Improving road safety is the key factor in this project as a pedestrian fatality occurred at the site in 2009. The upgrade will mean that people who prefer not to use the subway will now be able to walk across Riverdrive safely. The new pedestrian facilities will also help to improve sustainable transport links between the town centre and Ventura Park.
During the works, some disruption should be expected with the implementation of a 20mph temporary speed limit to protect the work force. There will be occasions where night working will be required to carry out essential carriageway works.
Every care will be taken to ensure sure that work is completed with the minimum of disturbance to the local community but as with any improvement works, some delay may occur.
Further information about the works can be obtained by calling the Highways Hotline on 0300 111 8000 (calls will be charged at a local rate) or via email http://highways@staffordshire.gov.uk.
To keep up to date with the scheme as it progresses or to find out about future programmed work log onto our Road Improvements page.
A new initiative to help residents avoid repossessions and evictions has now been launched in Tamworth.
The scheme is being provided by the Citizens Advice Bureau and funded by Tamworth Borough Council.
The new remote court service was launched this week (Monday October 3) and will be available every Monday between 10am and 2pm. It will be held at the CAB offices at the Philip Dix Centre, Corporation Street.
If people have received legal notification of possession or eviction, the service will offer advice and support - along with help to complete paperwork related to any court action.
Previously, a similar service was provided at Tamworth Magistrates Court until its closure at the end of September. The 'Tamworth Court Desk Service' helped residents avoid repossessions and evictions through advice and practical help.
The service can be accessed via a referral from the Council's Housing Advice Team (01827 709 459). Alternatively people can arrange a self referral by telephoning the CAB for an appointment on 01827 305952.
An additional debt and money advice surgery for residents will take place from mid-November every Friday between 10am and 2pm. This will also run from the CAB offices and will provide comprehensive debt and money advice, to help residents out of financial difficulties and prevent people from losing their homes.
For further details please contact the CAB on 01827 305952.
Tamworth drinkers are being warned to be on their guard after potentially lethal fake vodka was seized from a town off-licence.
Staffordshire County Council's public protection team removed eight bottles of Arctic Ice Vodka from the unnamed shop – and are already investigating another premises in the town.
Hundreds of bottles of fake booze have been seized across Staffordshire in the last few months and laboratory tests on Arctic Ice have revealed it to contain methanol that can kill or blind and also chloroform and isopropanol, which are both commonly used in cleaning products.
A police spokesman said: "We are currently receiving a high level of reports about counterfeit vodka being sold in premises. Any reports of premises selling Arctic Ice should be immediately forwarded to Trading Standards to that appropriate investigation can be assigned. We now have two separate analyst reports relating to this product and owing to the quantities of methanol, the product is classified as being so contaminated that it is unfit for consumption. Other products that we are currently aware of include Drop Vodka, Blue Booby Vodka, Grand Duke Vodka and Passion Vodka."
Police have also urged the public to be aware of fake versions of well-known spirits. Signs to look out for include inferior label quality, spelling errors, loose bottle tops and inferior seals as well as the lack of a laser-etched lot code and either no duty stamp, or an incorrect duty stamp.
Counterfeit alcohol sales are a growing problem nationally. Anyone who drinks counterfeit spirits risks serious health problems or even death due to potential toxic chemical and unregulated alcohol content.
A spokesman for Staffordshire County Council said, "Last month, Staffordshire County Council's public protection team seized eight bottles of Arctic Ice Vodka from an off-licence in Tamworth. Arctic Ice Vodka is not a genuine brand of vodka and does not meet the compositional requirements for it to be called vodka. The county council's public protection team has gathered further intelligence on another premises in Tamworth suspected of selling counterfeit alcohol and is preparing to proceed with investigation. In the meantime, members of the public are being warned to remain vigilant and to contact the team if they suspect fake alcohol is being sold."
The county council's public protection team can be contacted on 0300 111 8000.
A memorial has been built to honour a Staffordshire soldier who saved the lives of two comrades during the Charge of the Light Brigade.
Samuel Parkes of the 4th Light Dragoons was awarded the Victoria Cross for bravery for his actions during the Crimean War battle in 1854.
Villagers have raised £14,000 for an obelisk in Wigginton, near Tamworth, to remember him and others who fought.
His great, great, great nephew Peter Elkin said thanks to the village's efforts his relative would be remembered for generations to come.
Click here to see the monument
or
Click here for more information about Samuel Parkes
or
Visit Tamworths forgotten hero- Samuel Parkes V.C.
The memorial has been dedicated by the Countess of Wessex. The countess dedicated the obelisk on a visit to the county today, Wednesday 14th September.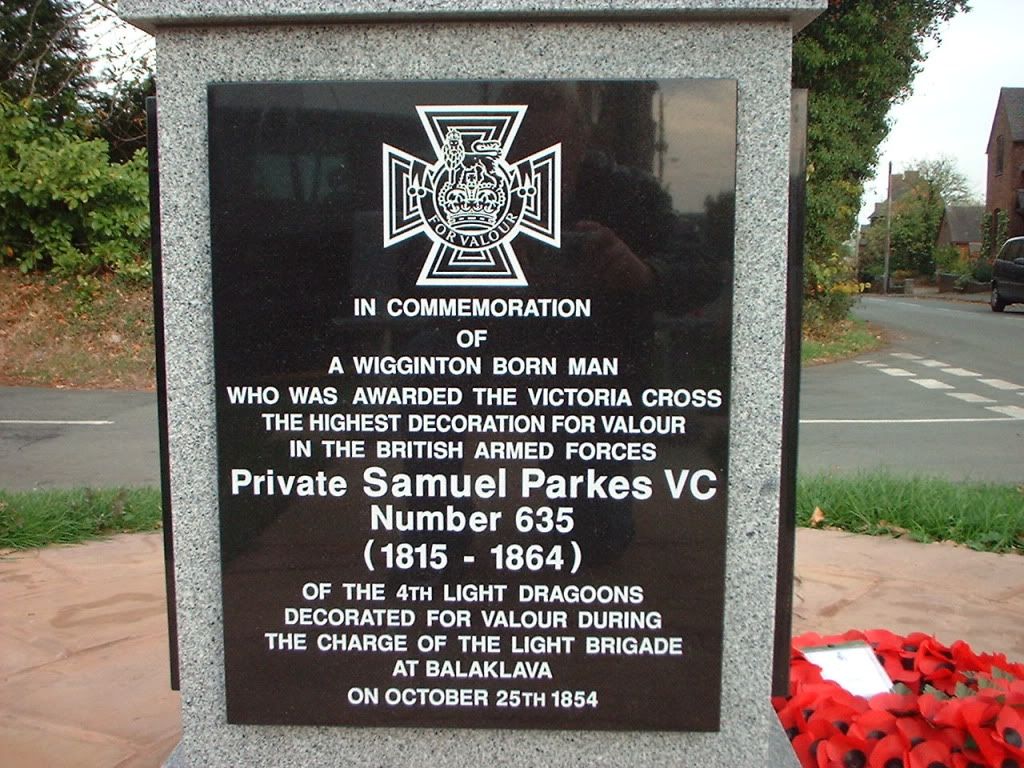 Next week's annual beer festival in Tamworth will be celebrating the Staffordshire Hoard.
The Tamworth Beer Festival takes place from next Thursday to Saturday (September 8 to 10).
Offa's Sword, Golden Chalice, Black Gold and 'Medal' detector, along with the official Staffordshire Hoard beer, will be available at this year's festival.
It has been organised by the Lichfield, Sutton and Tamworth Branch of CAMRA, and takes place at the Assembly Rooms in Corporation Street. It will feature more than 100 real ales, ciders and perries. The festival is coinciding with the display of the Staffordshire Hoard in the town.
Last year's festival saw more than 1,500 visitors, drinking more than 7,000 pints of ale and cider during the festival.
The festival will open its doors at 11am on Thursday. Entrance prices vary throughout the event, with free admission for CAMRA members. Cash will also be raised for St Giles Hospice.