A memorial has been built to honour a Staffordshire soldier who saved the lives of two comrades during the Charge of the Light Brigade.
Samuel Parkes of the 4th Light Dragoons was awarded the Victoria Cross for bravery for his actions during the Crimean War battle in 1854.
Villagers have raised £14,000 for an obelisk in Wigginton, near Tamworth, to remember him and others who fought.
His great, great, great nephew Peter Elkin said thanks to the village's efforts his relative would be remembered for generations to come.
Click here to see the monument
or
Click here for more information about Samuel Parkes
or
Visit Tamworths forgotten hero- Samuel Parkes V.C.
The memorial has been dedicated by the Countess of Wessex. The countess dedicated the obelisk on a visit to the county today, Wednesday 14th September.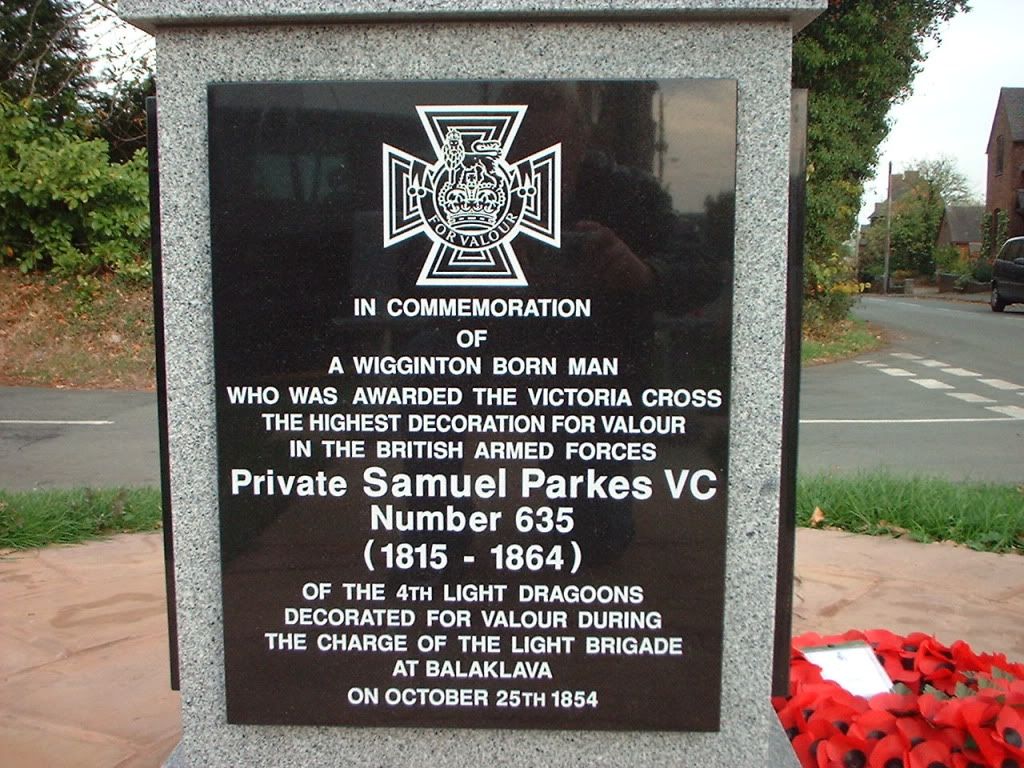 Categories: History, News, General Chat